The REECA program will prepare you for a career that draws on broad area expertise, a high level of regional language proficiency, and superb research, writing, and communication skills. Our graduates go on to become leaders in their chosen field, whether non-profit management, academia, government, or the private sector.
Who Are Our Students?
Each REECA cohort includes 8–10 students whose diverse academic, personal, and professional experiences inform their study of the region. While most REECA students major in international studies or a related field in college, some take a less traditional path to graduate school. They may have grown up and been educated in the region, spent a year or two working or volunteering there, or simply read every book they could find on a country of interest. Some REECA students serve in the US Army and are training as Foreign Area Officers. Whatever brought our students to us, they all share these qualities: 
an insatiable curiosity about the forces that shape phenomena in the region
the ability to flourish in an academically challenging environment 
a commitment to excellence and high achievement
If this sounds like you, we encourage you to apply to the program.
Program Curriculum
As a REECA student, you'll study the history, politics, society, and culture of the region, build a high level of proficiency in one or more relevant languages, and gain skills to help you succeed in your chosen career after graduation. Together with the Director of Graduate Studies, you'll design an individual plan of study and revisit it before each new term to ensure that you make the most of your short time with us. A full course load at Harvard is 4 courses (32 credits) per term, and you'll complete 16 courses (64 credits) for the REECA master's, typically distributed like this: 
6 or more courses on the history, politics, and society of the region
1 methods course to prepare for your thesis research
2 courses to develop, research, and write your master's thesis
2–4 language courses to demonstrate a high level of proficiency (some students fulfill the language requirement by exam)
Electives to bring the course total to at least 16
You'll meet most of your core requirements by taking classes in the Faculty of Arts and Sciences, but you could also cross-register for a few classes at a Harvard professional school, the Fletcher School of Law and Diplomacy at Tufts University, or the Massachusetts Institute of Technology. After your first year in REECA, you might spend the summer doing thesis fieldwork, an internship, or intensive language study, very likely with funding from the Davis Center.
Applying to REECA
The REECA application deadline falls in early January to join the program the next academic year. You'll apply online at http://www.gsas.harvard.edu/apply.
As part of the application, you will need to submit:
Transcripts for all post-secondary study
3 academic references
Statement of purpose (up to 1,000 words)
Academic writing sample (up to 3,750 words)
Resumé or CV
Demonstration of English proficiency (see GSAS website)
Optional: GRE scores (use ETS code 3451; no department code required)
Financial Aid & Grants
If the REECA program is right for you, don't let concerns about your ability to pay get in the way of applying. We work very hard to make the program affordable for all our students. Most REECA students receive at least some grant support, and many students receive full tuition and living expenses throughout the program. 
Davis Scholarship
Full tuition and stipend for a student from the former Soviet Union
Renewable for the 2nd year of study
Eligible students will automatically be considered; no separate application required
Foreign Language and Area Studies Fellowship (FLAS)
Up to $18,000 for tuition and a stipend of $15,000 covered by FLAS
Remaining tuition and required health fees covered by REECA
Open to US citizens and permanent residents
Awarded one year at a time; many students receive 2 years of FLAS support
Funding comes from the US Department of Education
Separate application required
Summer Travel Grants for Research or Internships
REECA students receive funding for summer thesis research travel, or for living expenses while doing an unpaid internship. We're proud to have funded every REECA student who has requested summer research or internship support for the past 5 years.
Professional Development Grants
REECA students also receive small grants from the Davis Center to cover the cost of professional development opportunities outside the classroom. Students have used these grants to cover travel to a conference to present their work, take advantage of professional networking opportunities, or acquire new technical skills for their post-REECA career.
External Sources of Funding
We will do everything we can to make tuition and living costs affordable for you while you're enrolled in the REECA program. Our students do their part to make this possible by securing as many external grants, scholarships, and fellowships as they can. It's never too early to start researching and applying to these sources, since many of them have very early deadlines. Here are a few places past REECA students have found success:
Alumni Making a Difference
My goal for REECA was to position myself to work as a journalist and media producer on projects that speak to me. It's been a dream to go from temp, to associate producer, to full-pledged producer at WBUR on "Anything for Selena."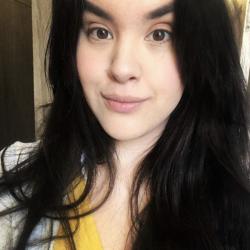 Related Insights
Related Events